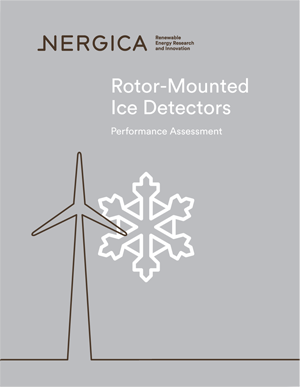 WHICH ROTOR-MOUNTED ICE DETECTOR PERFORMS BEST?
Opt for the ice detector that meets your needs
This study was prepared in an effort to help you make well-informed decisions.
Exclusive comparative study on the performance of rotor-mounted ice detectors
Performance results of three rotor-mounted ice detectors, namely Weidmüller's BLADEcontrol, fos4X's Rotor Ice Control and Eologix
Parameters assessed: technical availability, total duration of icing measured throughout the period, severity and temporal accuracy
Results validated using reference data obtained from analysis of images and turbine status codes
In Canada alone, icing is responsible for approximately $113M in annual losses.